PICTURE PERFECT AWARDS
CUSTOM, HAND-CRAFTED PHOTO SPORTS BALLS

Bump, Set, Spike!! Volleyball's Hottest New Award Personalized Photo Volleyballs
We've got the freshest, most eye-popping, one-of-a-kind award for your volleyball team and players. What would be better than creating a personalized photo volleyball award. Using two, opposing sides of the volleyball, we create lasting images of your season by printing high resolution digital photos, graphics, and text with your squad in mind.
This photo volleyball is your canvas and we will help design your unique awards for free.
Let your imagination go because there is so much you can put on the personalized photo volleyball:
Team/Player Photo
Team/Player Name
Player Number and Position
Team Mascot/Logo
Team Colors
Team Slogans
With two times more space to print than our other personalized photo sports balls, go wild with your ideas and let us know.
Our goal is to create the most memorable photo volleyball awards and photo volleyball gifts on the market today. Photo Volleyballs are great for:
Seniors' Awards and Gifts
Volleyball Team Awards/Volleyball Team Gifts
Volleyball Tournament Trophies
Volleyball Tournament Awards
Junior Olympic (JO) Awards and Gifts
Junior Olympic Tournament Trophies
Quantity quote discounts available for both full size and mini size photo volleyballs.
Call 763-227-9309 or email rick@photoballguy.com for team quotes.
Click on images to view larger.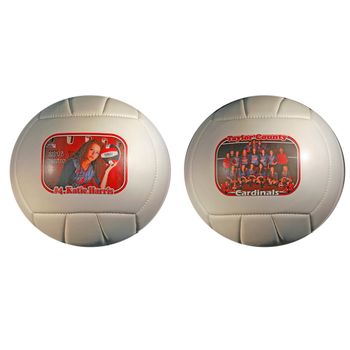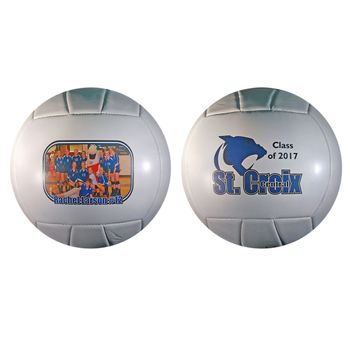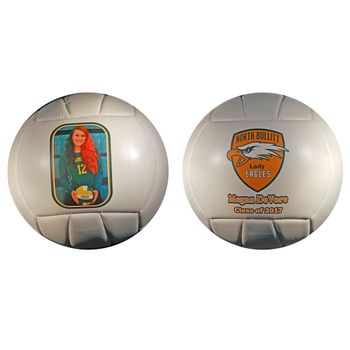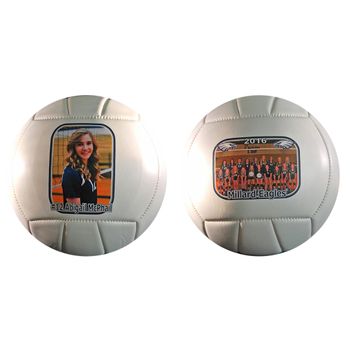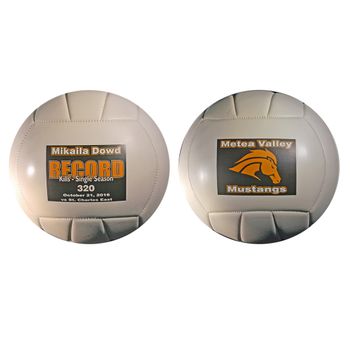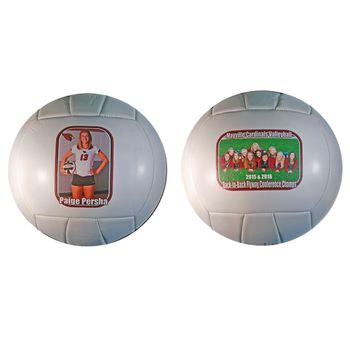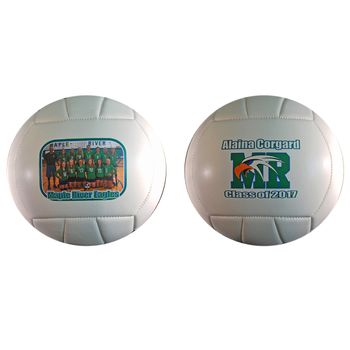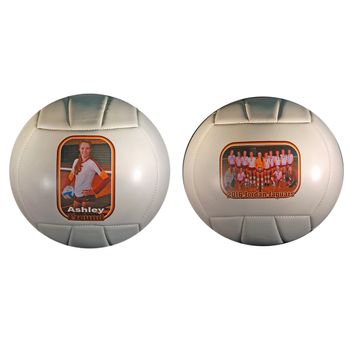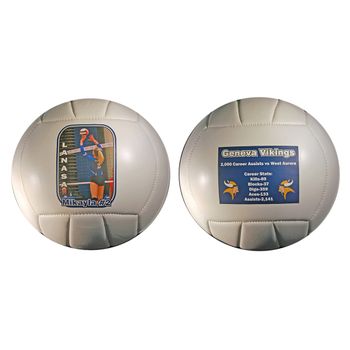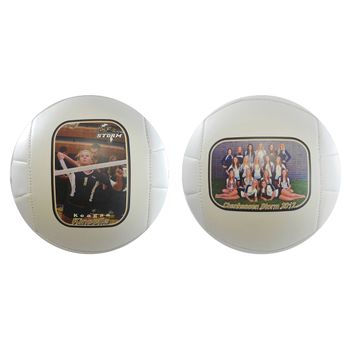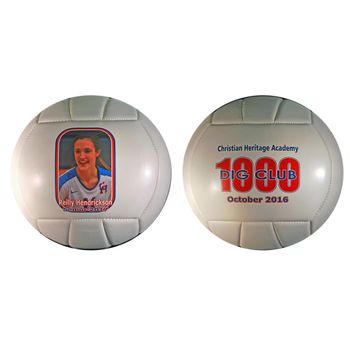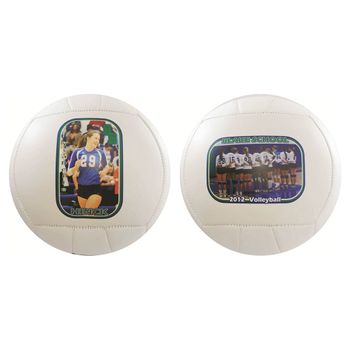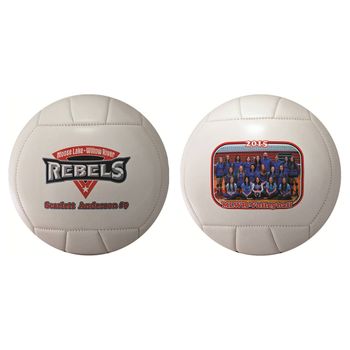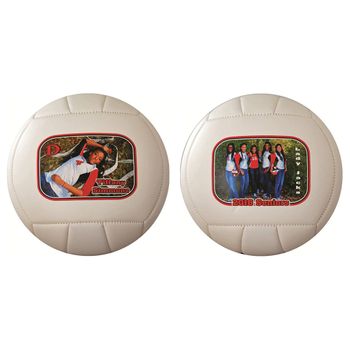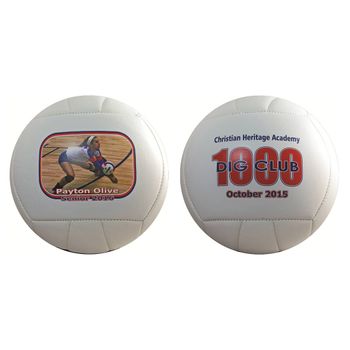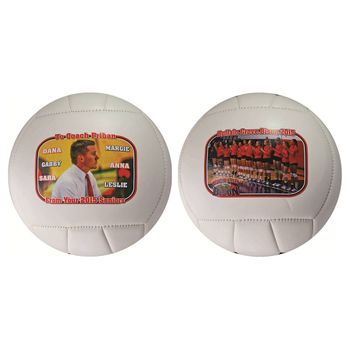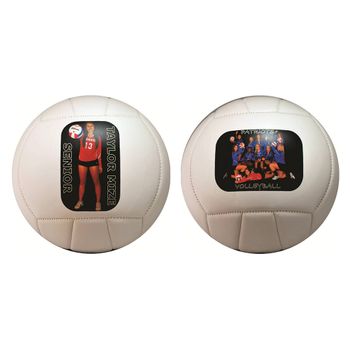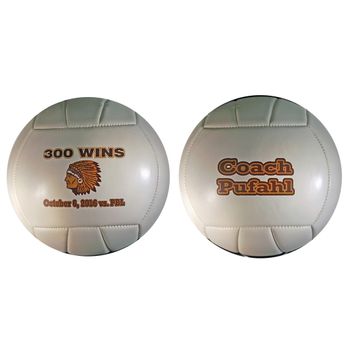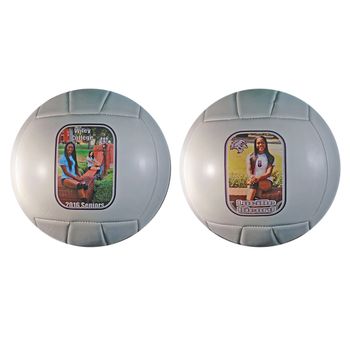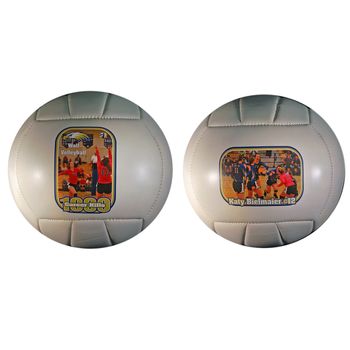 Click on images to view larger.